Panther Airboats is a world wide distributor and manufacturer of Airboats, Airboat Parts, and Airboat Accessories.

With over 50 years in the same location and unparalleled experience, Panther Airboats continues to lead the way by pushing the envelope of airboat technology. With options such as our gear to gear counter rotation, genuine GM emissions compliant marine engines, and our latest hull designs, Panther continues its constant pursuit of producing the finest airboat available.
Quality AirBoats, American Made
FAMILY OWNED & OPERATED

Panther Airboats manufactures the worlds #1 hands down best performing, quality, looking, handling and custom built AIRBOATS to meet any expectations you may need in the WORLD!!! Panther Airboats is your one stop shop. once you drive one of our machined and built in house patented GEAR TO GEAR COUNTERROTATORS!! you will not settle for anything less than a Panther!
Panther is family owned and operated for over 50 years and counting. all our customers are treated like family, and once you buy a boat or even parts from our parts department you will become part of the beloved Panther Airboats family!
CALL US TODAY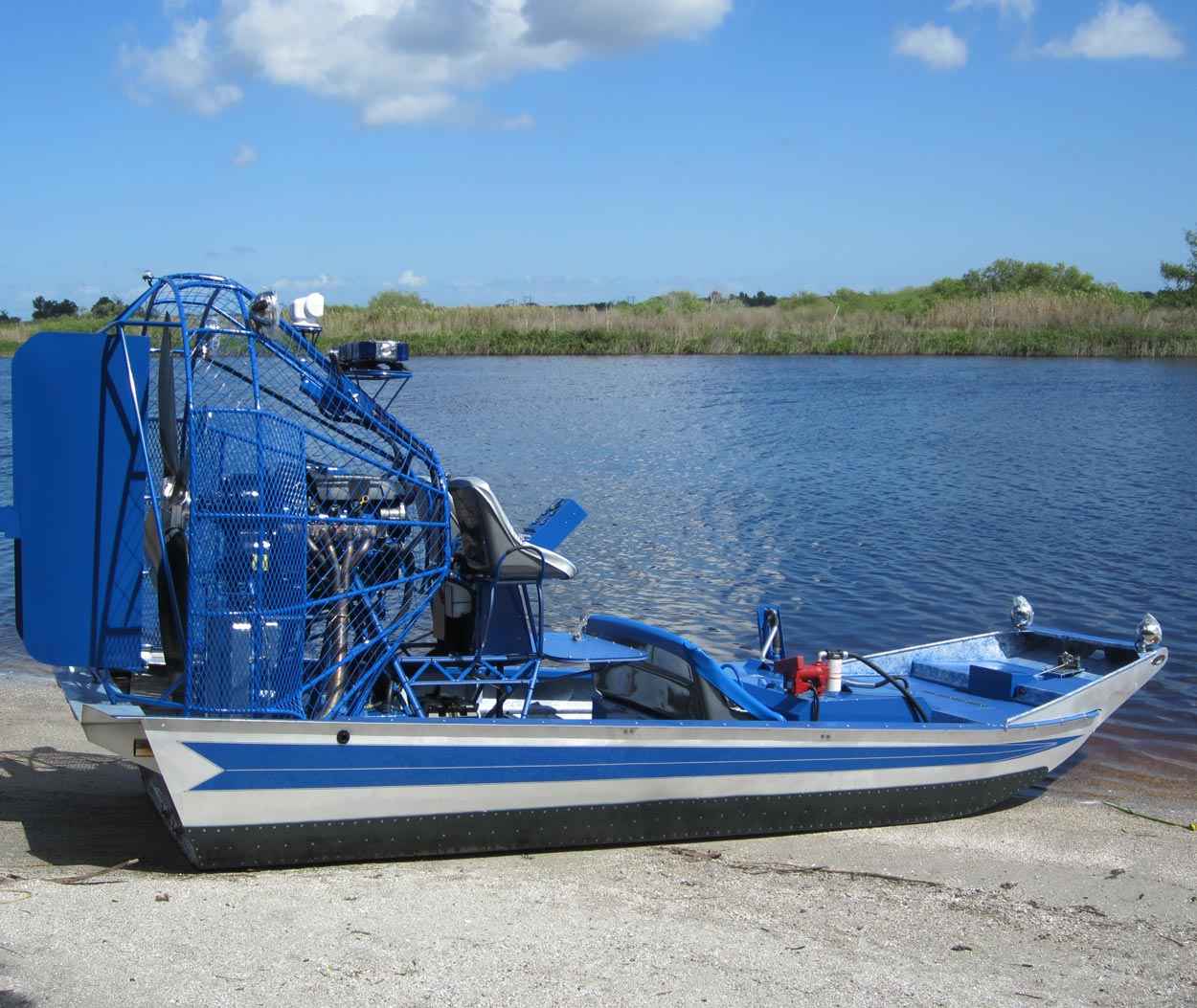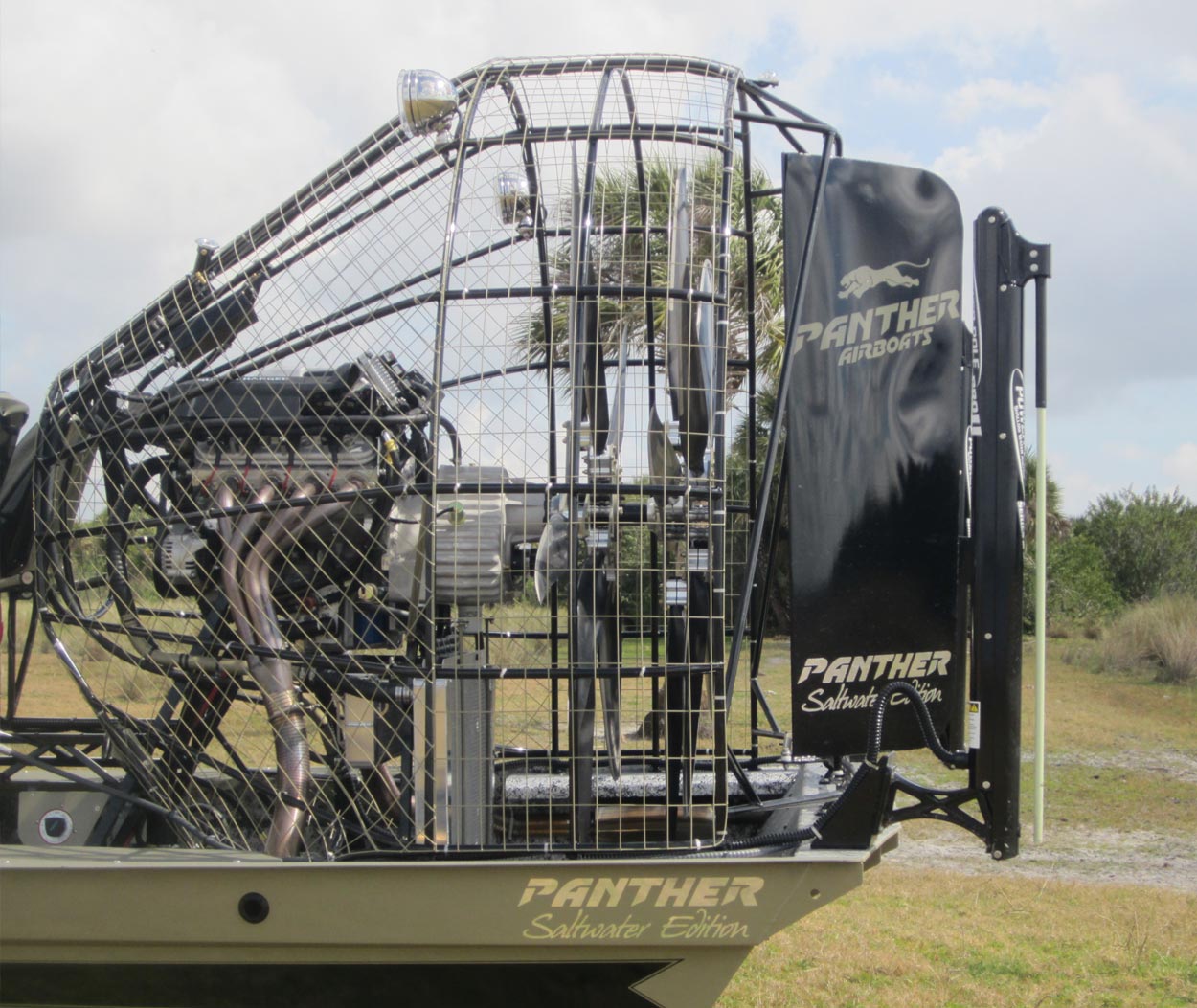 Gear To Gear Counter Rotator Now Available!
YOU HAVE BEEN ASKING FOR YEARS AND WE HAVE BEEN SAYING "NO!" FOR YEARS, BUT THE TIME HAS COME FOR US TO SAY "YES!"

For the first time ever Panther Airboats is releasing its patented gear-to-gear counter rotator for sale to the general public. The counter rotator comes with over 20 years of tried and proven technology. You will enjoy up to 30% more thrust, up to 20% less fuel consumption, up to 25% noise reduction and complete rotational torque cancellation! Make your boat a quieter, more efficient, and most important, a safer ride!
Rated to 1200 HP PLUS
Weight 150 lbs.
Gear Ratios Available 2.12:1, 2.37:1, 2.68:1
Complete Rotational Torque Cancellation
Fit all standard Chevy, Buick, Oldsmobile, Pontiac and Cadillac Bell Housing Patterns
We Offer Online Sales of Airboat Parts and Accessories
WE OFFER SALES OF ENGINES, PARTS AND REDUCTIONS. HERE ARE SOME OF OUR FEATURED PRODUCTS
What Our Customers Are Saying
CREATING QUALITY AIRBOATS IS WHAT WE DO, CUSTOMER SATISFACTION IS TOP PRIORITY

I have had two Panther airboats, the only reason I sold the first Panther 14 foot was to replace it with a 16 foot Panther. Both boats are 1999 Marsh masters 350 CI and 350 Horsepower. 2:1 Keway gearbox. Over 1,000 hrs on the 14 ft replaced the starter twice. I would replace HEI ignition every 2 years as a preventative measure. Anyone who knows me will tell you I am in the woods every week, unless they are closed. Neither boat has left me in the woods. If I should buy another boat it will be a Panther. I have over 400 hrs. on the 16 ft. Both boats run dry.

Bruce Ward


1st time i came in contact with an Panther Airboat, it was work related it was a simple unit fast turn on a dime & stylish, and yes I was impressed of the sure horsepower behind me. Now some 20yrs later. I see your still the most requested. I even praise you Airboat to others who maybe lookin. I never owned one but my company had it. Good machine.

Dwayne Phelps


Danny, Spud and the guys at Panther Airboats built me an awesome boat! These guys are a pleasure to deal with. Honest no BS stand up people that are very refreshing to work with. As I have said a few times already, I am so glad that I chose this company to build my boat! They were friendly and nice to work with from the beginning and "unlike several of the builders" wanted to know what I wanted in a boat, not which one of their "cookie cutter boats" did I want. I can not say enough about these guys! Great Job and Thank you! It was a pleasure.

Greg Woods